Housemarque has become a household name for the PlayStation gamer. Offering up some of the best twin stick shooter arcade titles like Dead nation, Super StarDust and Resogun. Alienation is there latest title and it's a PS4- exclusive. Let me address something right off the bat, this is not Dead Nation with aliens. Sure there are similarities but it's very apparent these are 2 different games. With that being said stop reading this review go ahead, go fire-up your Ps4 and go buy Alienation. OK great, Now your back. Now let me tell why that was a good idea. Housemarque has created a great fast paced twin stick shooter with beautiful visuals, gorgeous effects and If you like explosions you have come to the right place. Getting acquainted with Alienation it's clear that this game is far deeper than any of Housemarque previous titles. You have 3 classes to choose from, A Bio-specialist which is essentially your healer of the group and can deploy a poisonous gas. The Tank who can deploy a shield for all team members that are within range. The Saboteur, the ninja of the group who can unleash an artillery strike and can turn invisible for a few seconds. They all have there unique play-style so it should be fun to try them all, thankfully you can create up to 10 different characters if you choose to do so.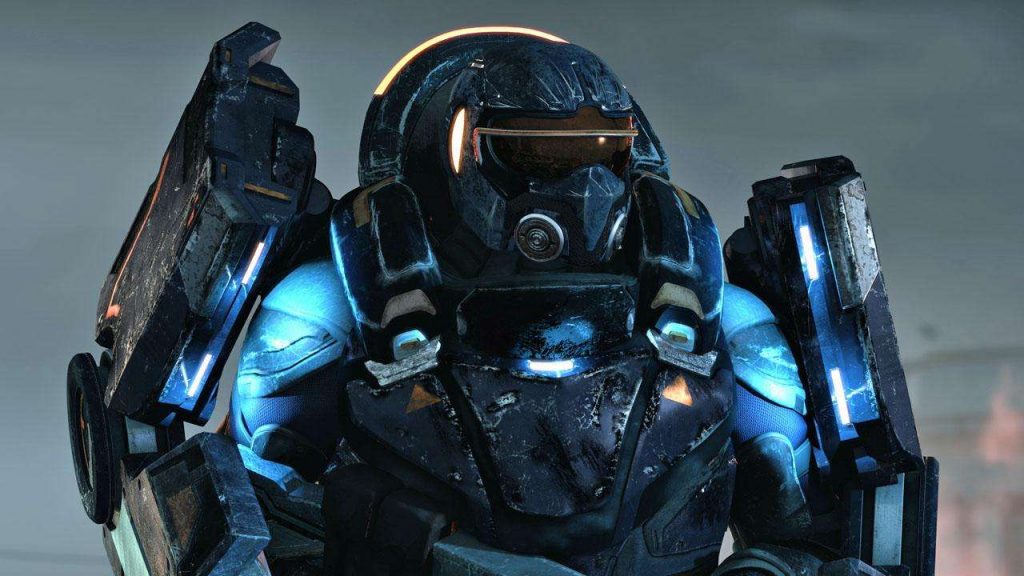 The game can be played Solo or you can play it with friends. Alienation supports 4 player online drop in drop out co-op. This game has raised the bar when it comes to the twin stick shooter genre, It now has a RPG-style level progression system that maxes out at level 30 with a small skill tree that upgrades over time and adds new abilities both passive and active.. Add to that a Hero Level of 100 for players who are maxed out. A loot system where you can find Stock, Common, Uncommon, Rare and legendary weapons. The more you play the more alien cores you find out in the world which can be used to help upgrade your weapons. This would be enough but it doesn't stop there, like Destiny there are Dynamic events that can happen at any giving moment like Incoming Hordes, Special boss battles and unique challenges. There's even an Invasion mode which is the PVP mode for the game, sort of like Dying light's 4 Vs 1  dynamic, which is turned off by default so don't forget to toggle it if you want to experience this portion off the game. Saying this game is packed with content is an understatement, This is just one of the most fun twin stick shooters on the market with plenty of depth to enjoy for a long time. Housemarque has already promised a patch for local co-op in the future for those that prefer the couch co-op. In addition there is a planned season pass, so I'm excited to see what kind of content will be added in the future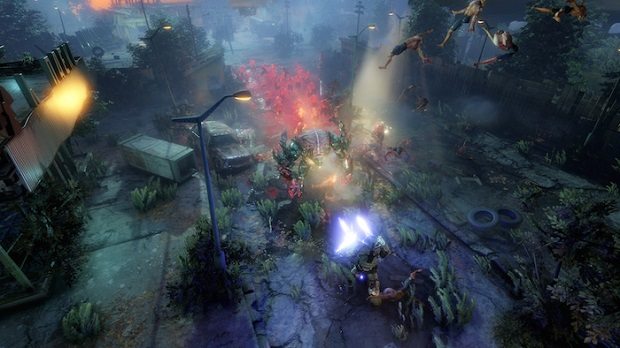 Before I go back to playing this awesome game, I wanted to highlight that this game is worth every penny at $19.99.The value is unmatched. Getting 4 friends together and blasting alien's in the face never felt so great, The mechanics are solid and the loot system will keep you hooked and coming back for more.The game is just a joy to play and the minute to minute game-play is unmatched for this genre. The explosion's never get old and I really enjoyed the active reload which is very similar to Gears of War. Housemarque has done it again delivering another quality explosive (pun Intended) arcade title don't sleep on this game it's totally worth your attention.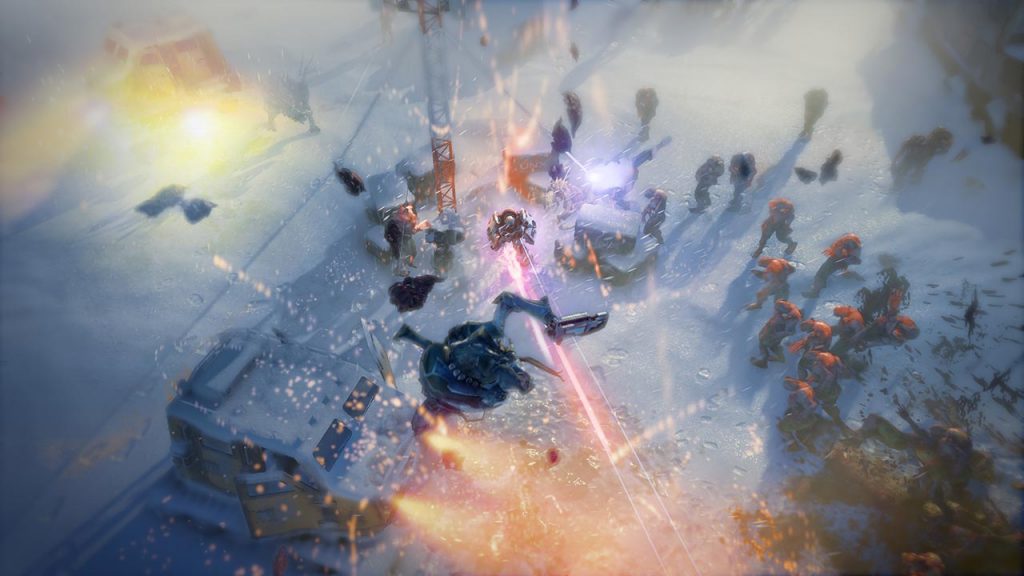 Developer: Housemarque
Platform Reviewed: PlayStation 4
Release Date: April 25, 2016
Acquired via: PlayStation store
The Digital Crack podcast team had the honor of interviewing this great studio so if you missed it click on the link below.
Or if you want to watch The Digital Crack team play the first 2 hours of Alienation check out the video below.